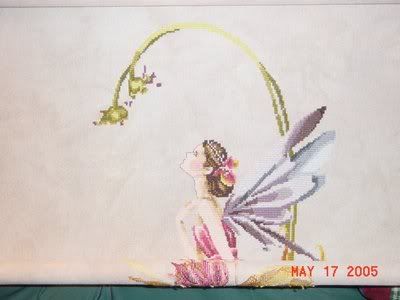 I realized I had not stitched on
Petal Fairy
for several days - and I enjoyed working on her tonight.... the stems are done, now I can enjoy stitching the bright flowers :-)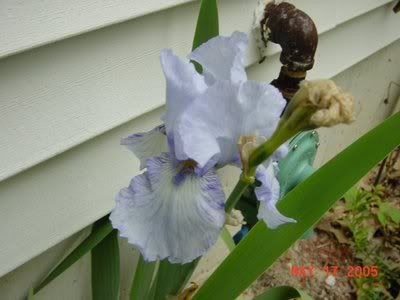 Speaking of flowers... much to my surprise, my Gnu Blues tall bearded iris is in bloom! It actually bloomed a few days ago, but it was raining out and I could not get a photo. The second bud opened today. My dwarf and intermediate irises always bloom before my tall bearded irises, but not this year - at least not in this one happy spot in my garden!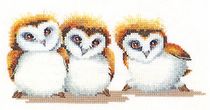 Look at this super cute chart,
Three Little Maids
, that I received as a trade with
Karen
today - I just love it! I sent her one of my Valerie Pfeiffer charts in exchange :-)
I was high bidder for
Angel of Mercy
on ebay today - great deal, great stash addition too :-)
DVD New Release Tuesday again - we picked up
White Noise
- I saw the previews, it looked like it could be fun to stitch to one night :-)
Oh, and Happy 12th Birthday to our niece, Erin!!
Red Sox updates from Monday and Tuesday - both games were at 10 PM EST and ended at 1 AM and 1:30 AM respectively, so they did not make it into my blog entries :-) Monday May 16th was Mariners 6, Red Sox 4.... yikes! Blew a lead, couldn't manage to score 13 base runners! What is up with that?? Tonight, Tuesday, was Red Sox 7, Mariners 5 - managed to let a lead slip away, but clawed our way back! Keith Foulke, excellent save tonight!! Welcome back David Wells tomorrow (yet it may be rained out??)!! Might go home early tomorrow to watch that one!
Stitched on today:
Peacock Cypher
(lost in the sea of tiny blue stitches at work... still...) and
Petal Fairy