It was just so nice to sleep in a little bit today :-) But, we ended up having to run down to my office anyhow! The software program my DH wrote for my business turned up to be corrupt on my USB drive, so we had to go to the office to see if it was OK there... which it was, major crisis averted...whew! Once that was done, the day got better :-)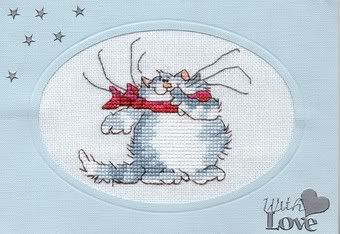 What a great birthday card from
Karen
! This came today along with the
Tea
kit by Toni Goffe, which Karen noticed was on my Wish List :-) I am so thrilled and have thanked her personally too - I already had
Cream
and
Sugar
, and now I am so excited to be able to have all three to stitch together for a cute picture for my kitchen/dining area :-) ***I also want to thank my many friends who have been sending me birthday cards as well! You know who you are, and I have been thanking you personally :-) My birthdays are usually very quiet - you ladies have made this birthday very exciting indeed! I remain so very overwhelmed!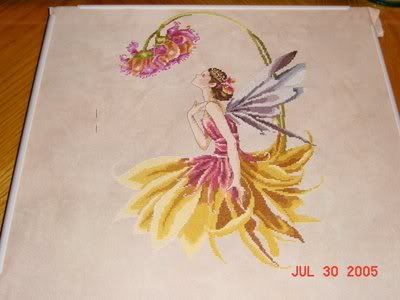 And, here it tonight's progress.... I have come to realize that I was not as close to a happy dance as I had thought I was last week when I decided to make this project my focus - wow, this lily petal skirt is seemingly endless with the golds and yellows LOL! But, progress does continue - I just hope that I actually can get that happy dance in by the time my long weekend ends :-)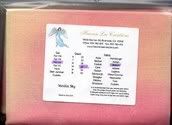 I also received the 32 ct Vanilla Sky Jobelan fat quarter from the FOTM by
Heaven Lee Creations
today. Boy, is it pretty! It is very bold, and will take some figuring to find just the right project for it.... but it is gorgeous! You know, they do a great job with their dyeing process. All of the fabrics I have received from them are so even, bright and wonderfully dyed :-)
OK, even I am surprised that I still am getting tons and tons of blooms every day that are as of yet unposted! I got many today, and also spent some time today identifying a few more from recent days as well - so here are MANY more to share!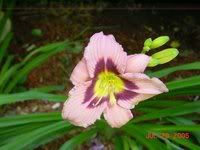 Daylily: Addie Branch Smith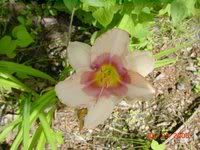 Daylily: Exotic Candy (moving this one, needs better soil)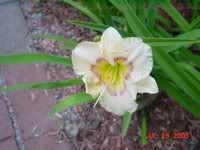 Daylily: Siloam Dream Baby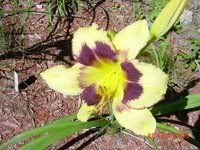 Daylily: Golden Compass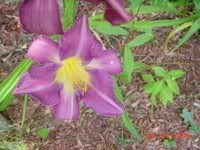 Daylily: Chicago Arnie's Choice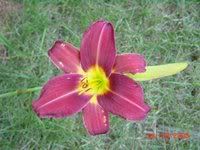 Daylily: Chicago Knobby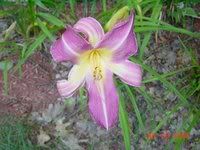 Daylily: Fuschia Dream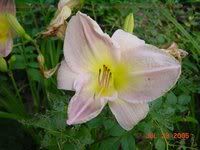 Daylily: Mariska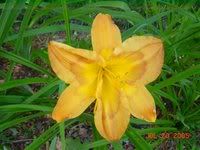 Daylily: Jambalaya
Daylily: Yazoo Jim Terry (finally doubling as it should)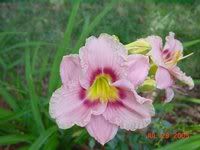 Daylily: Siloam Bye Lo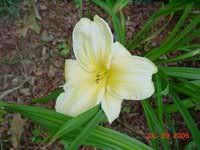 Daylily: Park East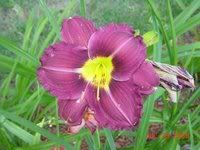 Daylily: Daring Reflection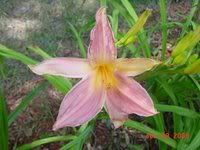 Daylily: Parade Guest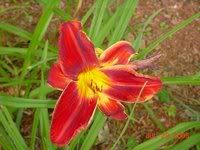 Daylily: Scarlet Orbit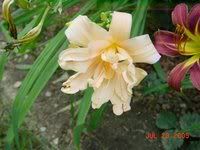 Daylily: Double Ah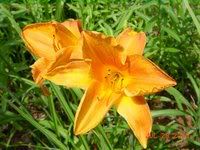 Daylily: Mauna Loa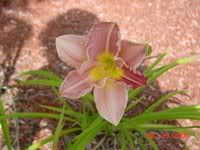 Daylily: Lydia Rose's Secret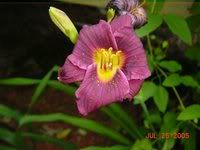 Daylily: Royal Occasion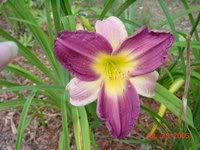 Daylily: Tropical Love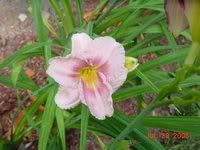 Daylily: Doug Mayfield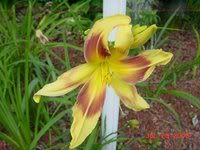 Daylily: Lady Neva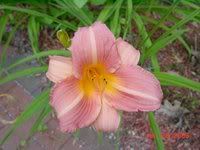 Daylily: Evelyn Castleberry
Daylily: Pumpkin Kid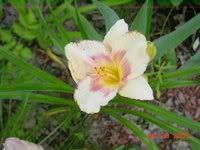 Daylily: Bayport (also has to be moved to happier soil)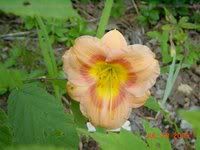 Daylily: Forsyth Hot Lips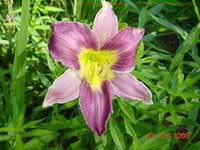 Daylily: Chicago Silver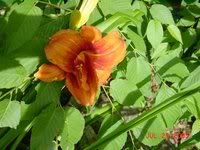 Daylily: Hot Town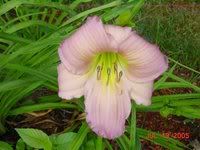 Daylily: Catherine Woodbury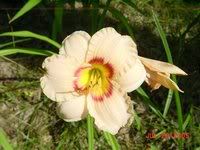 Daylily: Radiant Ruffles
I was high bidder tonight on a set of three Mirabilia charts for less than $10 - how cool is that? I did not yet have
Spring Queen
, and I will save the other two to give as gifts to my dear friends :-)
Red Sox 8, Twins 5
... and the trade rumors continue to spread regarding Manny Ramirez. Cripes. I am getting so sick of it all..... why is it that every year the Boston media has to go and make something huge out of some comment by a player? They ultimately chase that player out of town... cases in point... Shea Hillenbrand... Nomar Garciaparra.... have they chased Manny Ramirez out now too??!!
Stitched on today:
Petal Fairy